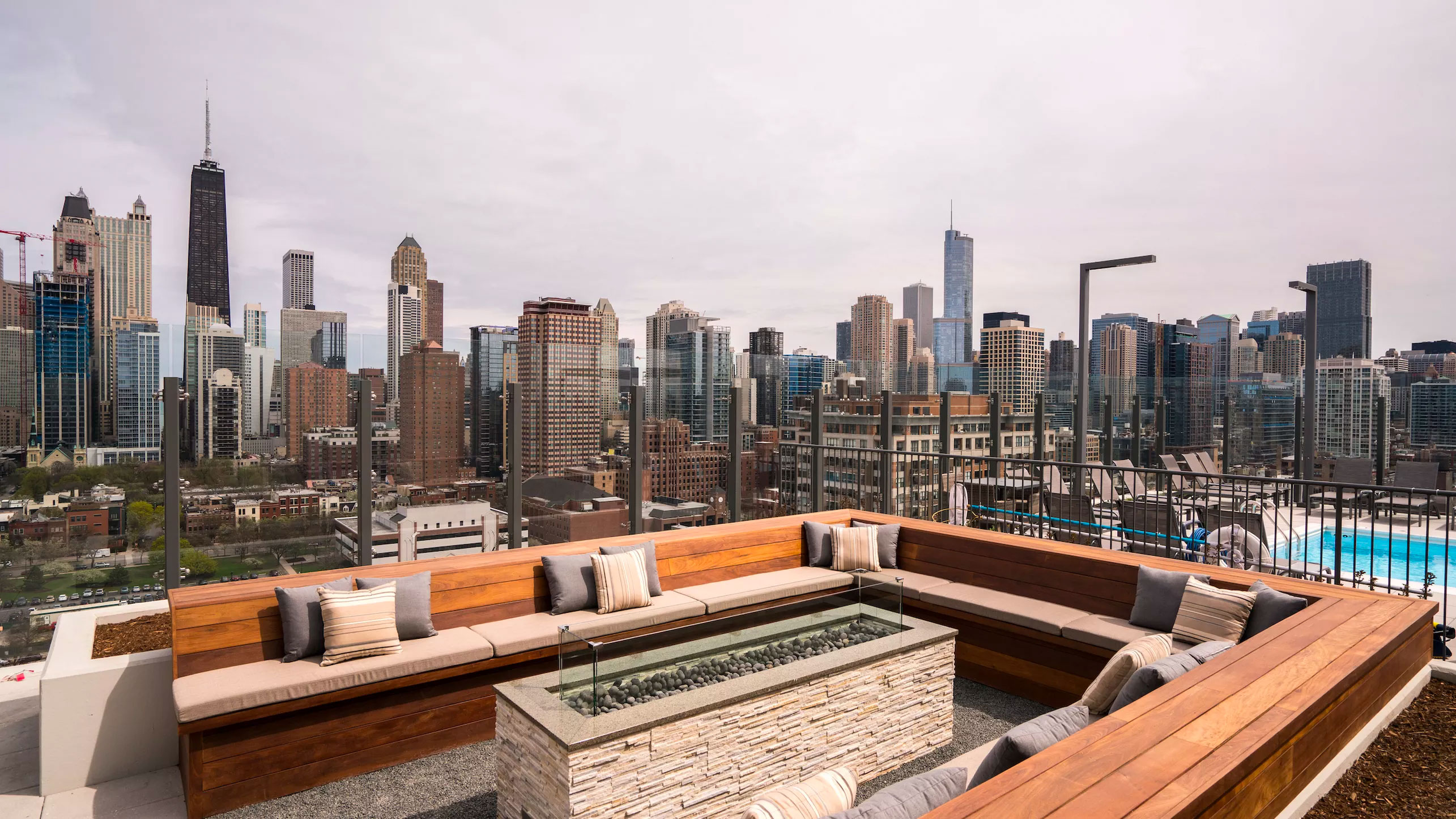 The newly opened 202-unit building is helping to meet the growing demand for high-end rentals
Located in a neighborhood in the midst of transition, the stretch of Orleans between Chicago Avenue and Division Street is no longer just a place to park off-duty taxi cabs. The developers of the Niche 905 Apartments—a new 18-story luxury rental building at 905 N. Orleans—describe the area as "the trisection of Chicago's River North, Old Town, and Gold Coast." While certainly an accurate description, two decades ago the area had a more concise name—Cabrini Green.
With the infamous public housing towers long gone and the aforementioned adjacent neighborhoods pushing ever closer, Niche 905 and its newer high-rise neighbors are redefining this underdeveloped corner of downtown Chicago. The new boutique tower provides the latest in tenant amenities and an early look at the kind of projects that will reshape Chicago's Near North Side in the years to come.
Check out the full article here:
» A tour of Chicago's newly-open Niche 905 Apartments, Jay Koziarz, chicago.curbed.com/.
Photography by Nick Fochtman.